MARA BRANSCOMBE
Author, Ceremonialist, Spiritual Coach, Yoga Teacher, and Meditation Guide
Amplifying Wellness + Creativity – Supporting Others to Live Their Best Life
Ritual as Remedy
Embodied Practices for Soul Care
by Mara Branscombe, Published by Findhorn Press
In this evocative and inspiring guide to ritual as healing balm for the psyche and soul, Mara Branscombe shares potent self-care and soul-care rituals that awaken freedom, joy, depth of spirit, and wild, untamed self-love.
Harnessing the power of imagery and poetry, she shows how ritual can serve as a way to ground yourself, invite in the new, let go of what needs to be shed, and tap into your own inner powers.
She explains how ritual invokes a unique magic that allows you to step outside of time and experience something beyond the mundane, connecting you to your inner mystic, the unseen realms, the sacred turning points in your life, and the truth of your soul's calling.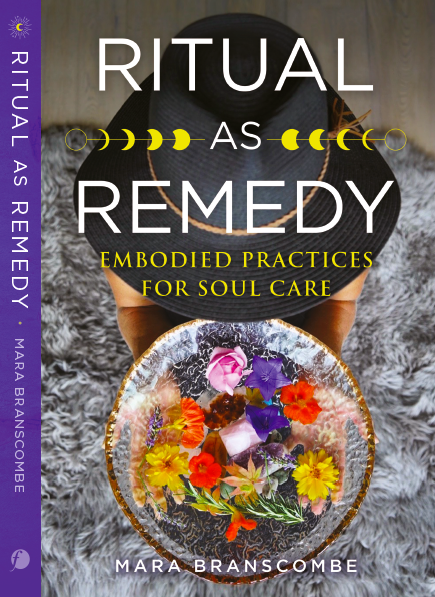 Ritual as Remedy Book Club
Coming This Fall! 
Sundays at 9am starting October 2nd
Join Mara for eight (8) Soulful Sundays of movement, ritual, journal prompts, meditation and breathwork.
We'll dive into the book Ritual as Remedy as a group through discussion and reflection.
At the heart of this program lives my desire to gather in community and move through the practices, teachings, and concepts in "Ritual as Remedy" to enhance the quality of our lives through mind-body connection, spiritual attunement, and the remembering of the sacred inside the weave of daily life.