Mara is available for individual yoga and meditation sessions, corporate wellness programs, intuitive coaching, and private healing work.
MIDSUMMER CIRCLE: Sacred Movement, Sound Journey & Book Reading 
Celebrating the launch of "Sage, Huntress, Lover, Queen" – Mara's new book!
Wednesday, July 26, 6:30 – 8 pm
at KOU Studios
2008 Manitoba Street Vancouver, BC V5Y 3V3 Canada
This sublime evening includes a guided sound journey, yoga, breathwork, meditation, and a copy of Mara's potent new book.
Join us for a ceremonial evening to ignite the potent feminine channels of creativity, liberation, and love – personally and collectively. Celebrate the birth of Mara Branscombe's new book release "Sage, Huntress, Lover, Queen: Activate Your Power and Creativity through Sacred Female Archetypes."
This unforgettable evening includes movement/yoga, meditation, breath-work, community altar creation, book reading, and a guided sound journey.
Each participant will receive a copy of Mara's new book.
You will leave feeling more connected and inspired to the wells of wisdom within.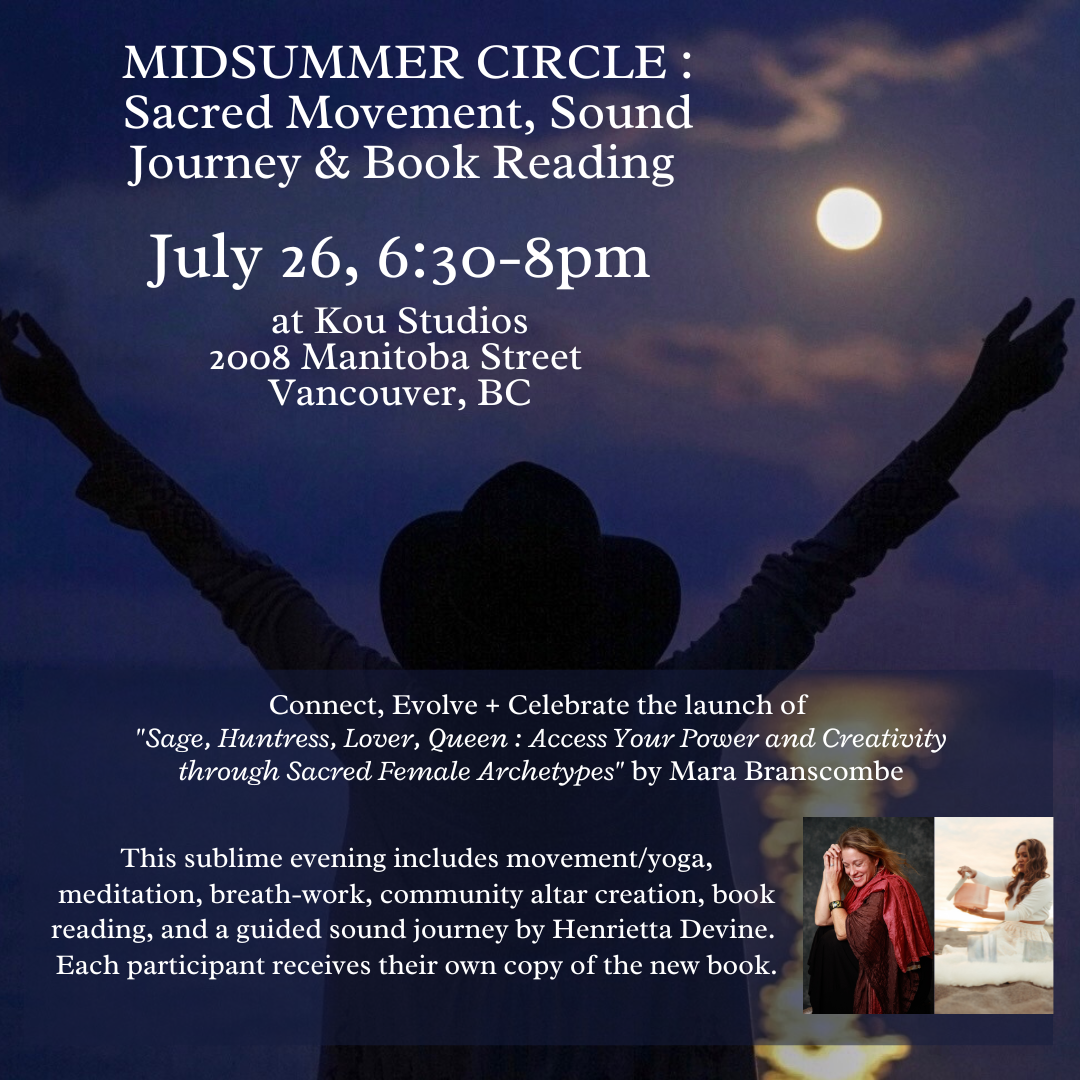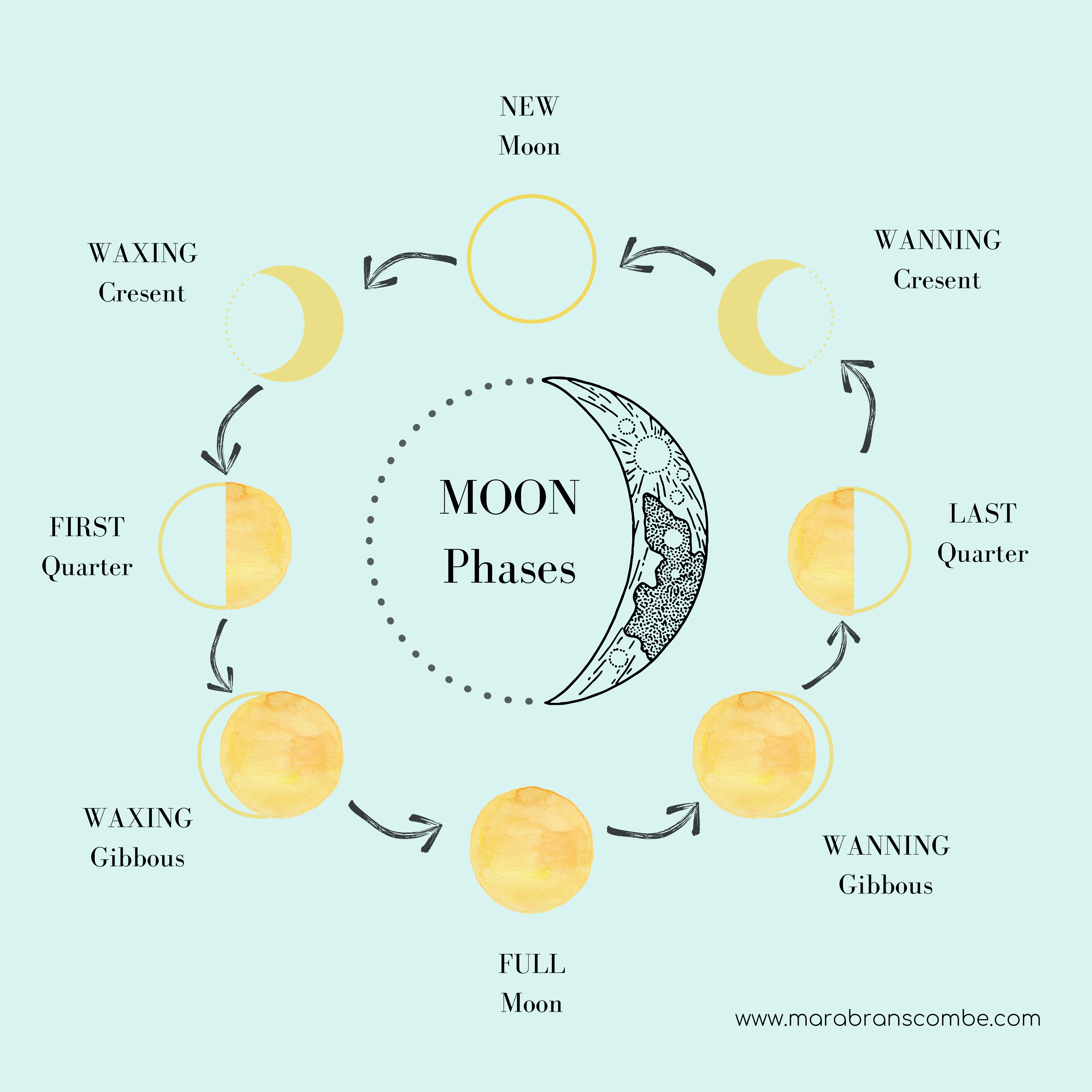 New Moon/Full Moon Events
New Moon Spirit Sessions
June 17 + Summer Solstice 12-1 pm PT
Full Moon Spirit Sessions
By donation $15-25 suggested donation
E-transfer to riseyoga@gmail.com or PayPal (riseyoga@gmail.com)
Mara's guidance into the full moon in Pisces was empowering and skill-building. As always, Mara generously gave so much of her energy towards ensuring we found tools that help us know and love ourselves in our daily life. I received so much wisdom from the session and look forward to the next!
Thank you so much for your offerings and making them so accessible. Your teachings resonate so deeply, and the wisdom you share always ignites sparks of epiphanies and deep understanding of the human experience.
Spirit Counsel Mentorship Program
A unique 6 week program designed to cultivate personal vision through the art and practice of breath, mindfulness, creativity, writing, shamanic practices, nature based learning, journey work and rituals to invite personal transformation in.  Learn how to recognize and release toxic thought patterns, and repetitive stories in your life.  Learn how to move through major life transitions with mindful, moving, and awakening practices to bring your personal visions and goals closer to your reality.  This program is open to anyone.  Many yoga teachers, healers, artists and those shifting careers have found this program to be life altering.
Cost: $888 for 6 Week Program, $150 for a Private Healing Session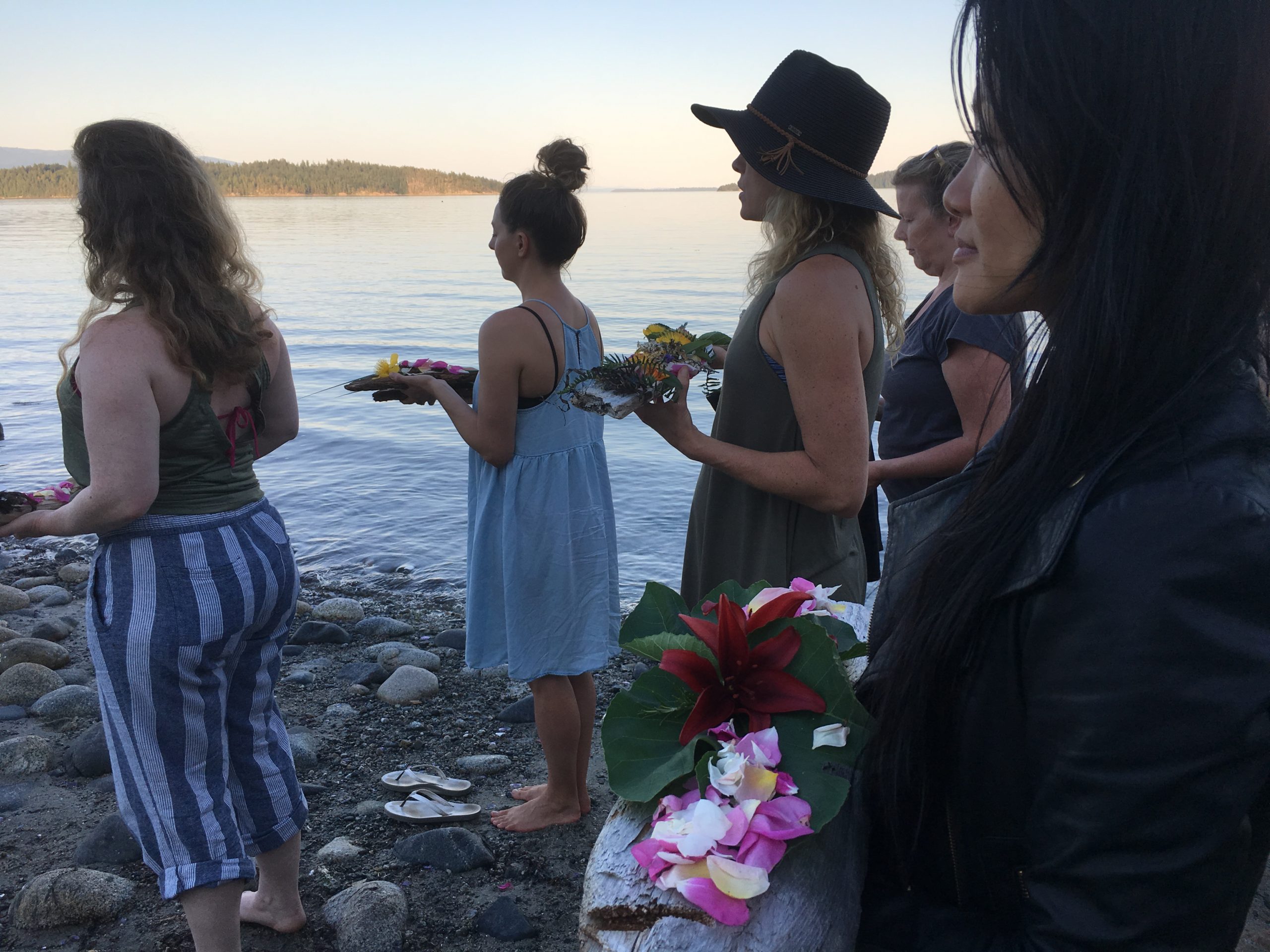 With Mara, you are in the presence of love and unconditional acceptance. I had planned on engaging in the mentorship program for some time before I actually reached out and committed. It was so worth it. I was felling so out of touch with myself on many levels. Following my first session, I noticed some pretty profound shifts….which is not usually my experience. Mara introduced me to simple daily practices that had a big impact. She seamlessly weaves skills and knowledge with her warm, caring, vibrant personality which is what makes her so authentically her.  One of the aspects I appreciated the most was that she met me where I was at; she took into account my hectic schedule, providing me with practices and sessions which I needed for where I was. And when I would lose touch with the practices and homework, she was validating, understanding, and used her creativity to figure out how to make the practice work for me in a way that I could do it. In addition to these practices, the other shamanic practices were incredibly powerful and healing. She is such a gift and I would highly recommend her to anyone. She truly helped me find my way back to myself. Although my mentorship is complete, I know I will continue working with her and I'm so excited about what the future holds in our work together.
Today marks my last mentor session with Mara Branscombe. What a beautiful journey we did together. We both witnessed transformational work that happens when one is ready to shed down layers of the old/past and eagerly stepping into a new life chapter, shape shifting into a new version of reality. I am forever grateful for the container in which I felt safe, supported, listened to, and loved. I highly recommend her yoga classes, one of the best, her workshops, her retreats, her mentorship. Her everything.
Mara is an extraordinary teacher and healer.  During our mentorship, she lovingly and gently held space for me and the process. Drawing on her diverse and deep wisdom she provided me with tools to take into my own experience and practice.  Since working with Mara my creativity and productivity is flourishing and I feel blessed to have more knowledge upon which to draw as I continue on my own path.  Simply put, Mara's ability to elevate and move from a place of intuition in supporting those she works with is magic.