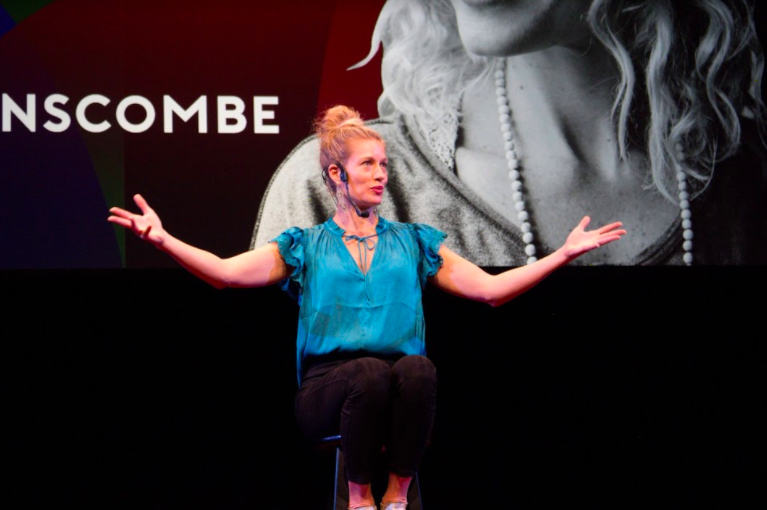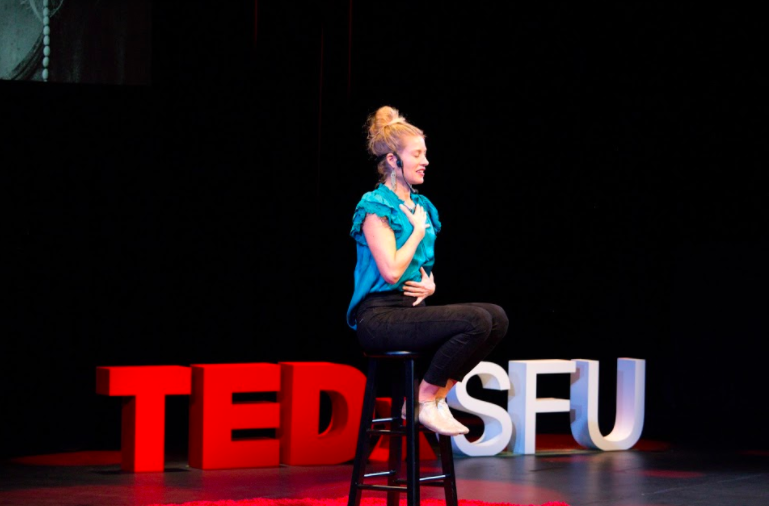 Corporate Mindfulness (all sessions can be done via Zoom)
For the past 12 years, I have been collaborating with executive teams and corporate coaches to enhance leadership and personal development to transform the workplace.
Offering specific yoga, meditation and mindful leadership exercises that reflect the unique needs of the company's vision has been ground breaking and wildly successful.
Employees feel more open to one another, are able to communicate more effectively, and productivity and performance is increased.
Each company has different needs so we co-create the session targeting the currents needs of the workplace.
The best success has been consistent practice sessions over a prolonged time. I also offers conference energizing sessions, along with guest teaching at corporate retreats.
Some of my past and continued clients include:
TedxSFU
Saje
Lululemon
Equinix
Zymeworks
Spence Diamonds
Moslon Canadian
THINK Leadership
Inform Interiors
Luvo
Halfmoon Yoga
The Vancouver Canucks
The Whitecaps
Kidd Pivot
Mara has been teaching all-levels yoga classes for us for several years. At the onset of the pandemic, a time when we all needed to be mindful of our wellness, we were grateful she was able to switch to virtual classes and add guided meditation sessions. Mara's professionalism and knowledge of mindfulness techniques are remarkable. Her classes are engaging, inspirational, and heartfelt. I don't know how she does it, but she always knows exactly what each of her participants needs, and she can align her teachings accordingly on short notice and with grace. I always walk away from her classes feeling lighter, happier, and grounded. Thank you, Mara! You have made a positive impact on our lives.
Mara crafted a truly impactful and memorable evening on the power of daily self care.  She guided our staff and our community through mindful meditation and shared tips on how to activate a daily self care routine.  We all had an opportunity to share what we were grateful for, and this created a feeling of community and heart felt connection.  Mara was able to open our eyes to see the beauty in everyday life and how to direct our attention towards that.  It left us feeling peaceful and positive.  The whole wellness evening in our store was a fantastic experience.
Mara's performance was enlightening. She successfully energized an audience who had been stationary for an extended period of time, helping us feel connected to each other and ourselves for the continuation of the conference. Each movement brought a heightened sense of peace that was greatly appreciated. Thank you so much for your involvement with TEDxSFU.
Mara's strong leadership and accessible teaching style allowed my team members to truly enjoy the benefits of early morning yoga.  During our annual global finance off-site, Mara's sessions inspired mindfulness, camaraderie and little bit of stress relief setting up the team for a focused day of work together.  Mara is a true professional and catered to all levels of practice.
We asked Mara to design a yoga session as part of a three-day gathering for our local (and several global) alumni. We like to introduce interesting or "alternative" modalities to our leadership participants, and Mara lead a session that was both approachable and illuminating. The yoga asanas set us up for the day feeling great physically, and her shamanic ceremony to close it left us feeling clear-headed and energized mentally. Working with Mara was a delight and she took all our feedback into consideration to create a session tailored to the learning goals of our program.
I have loved working monthly with Mara over the past 6+ years!
I first invited her to open each session of a Leadership Development Program with the senior executive team at lululemon in a year long, monthly initiative, her work opened people up to ways of thinking and learning through movement in gentle and thoughtful ways that allowed for them to significantly open their thinking capacities! The result over the course of 3 consecutive years of work with the senior team was highly effective – with each leader learning far more than just learning concepts theoretically! By adding this element of yoga and meditation we provided alternative ways of learning concepts and ideas of leadership this allowed for people to blossom in new and authentic ways!
On the heels of this success I asked Mara to work with me in a similar way at Spence Diamonds with their Leadership Team over the next 3 years – the results where clearly evident again, most of the members of this leadership team have never practiced yoga or meditation before meeting Mara and we found the impact to be equally effective for their growth as leaders!
My experience of partnering with Mara was nothing short of ease, grace and highly effective – she made everything better and more amazing!
It was an honor to have the opportunity to partner with Mara for the past 3 years. She created a space for us to deepen our connection with the development work our Spence Leadership team has taken on. She is a bright light, overflowing with joy, love and grace. Her yoga practice challenged our Leadership Team to explore new possibilities and push our physical and spiritual boundaries.  She was a true pleasure to collaborate with – I would not hesitate to recommend Mara.
I've had the pleasure of practicing and working with Mara for several years. She embodies what it means to be a Lululemon ambassador and has been a fundamental teacher within the Lululemon team. Her understanding of the yoga practice and calming presence allows her to connect with every student and support them on their yoga journey, whether it is a class of 1 or 1,000.
Benefits of Yoga at Work
Yoga offers many physical & mental benefits including improved focus, reduced stress levels and greater ease in movement. It is an excellent practice to combat repetitive stress injuries or postural imbalances that occur from long periods of sitting at a desk/computer.
Offering yoga at work is also an excellent way to highlight the importance of health within your company and boost employee moral. Note: All yoga sessions can be done virtually through Zoom if needed.
Other benefits include: promotes teamwork, a way for staff to engage with each other, relationship building, instills playfulness in tense working environments.
Benefits of Corporate Yoga for Employees:
Reduces stress, anxiety and fatigue
Reduces muscle tension and pain
Increases energy and vitality
Improves memory, mental clarity and concentration
Improves posture, muscle tone and flexibility
Improves overall health, resulting in less sick-days and absences
Reduces back, neck and shoulder pain
Increases motivation and efficiency
Improves morale in the workplace
Benefits of Corporate Yoga for Companies:
Increased productivity
Decreased health care premiums
Reduced staff turnover
Reduced employee absenteeism
Higher job satisfaction amongst employees
More attractive to potential employees seeking employment with you